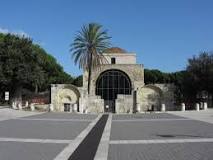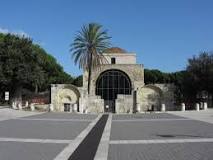 In October 30th Cagliari celebrates its patron: San Saturnino. A Saint of which very little is known, given its dark historical personality. Who was? Its name comes from Santu Sadurru or Santu Saturnianu. There are various arguments.
According to one tradition, Saturnino is a local martyr, of which tells a legendary Passion. More likely is the hypothesis that would see in San Saturnino an African martyr revered in Sardinia, for frequent contacts with Africa. What Saturnino Martyr African could it be? The Martyrs of the name are many and it is not easy to choose the right one.
According to Pasquale Tola (1837-1838), born in Saturnino Cagliari to Christian parents. From an early age he proved enemy of the pagan policies. Under the persecution of Diocletian and Maximian, no sacrifices to Jupiter and to false gods, made of marble or bronze. So he suffers death to bear witness to faith in Jesus Christ, October 30 of the 303-304.
At that time, Christians were imprisoned, tortured and then beheaded. On November 23 of that year they were celebrated in the Capitol Cagliari solemn sacrifices. The young Satuno, who was there, is recognized before the priest, he is questioned about not attending the sacrifice in honor of Jupiter and false gods of bronze or marble, powerless toward men. Some pagan convert, because touched by the words of Saturn. The rest of the people calling, shouting, the death penalty. Immediate decapitation.
How old was? Iconography is a guy: nineteen. The date of birth by historians is established on November 23 or 30 October 303 or 304.
For the historian Piero Meloni, (1975) the most ancient documents of San Saturnino are two: one-sixth century, quoted in a San Fulgencio Scraper of Life, written by a disciple of the saint, exiled to Sardinia Thrasamund; the other is the twelfth century, the Passion of St. Saturn, written by a Benedictine monaco of Saint Victor of Marseilles.
It remains the reality of the millennial cult and a monument out of the ordinary, in Cagliari who remember the glory.