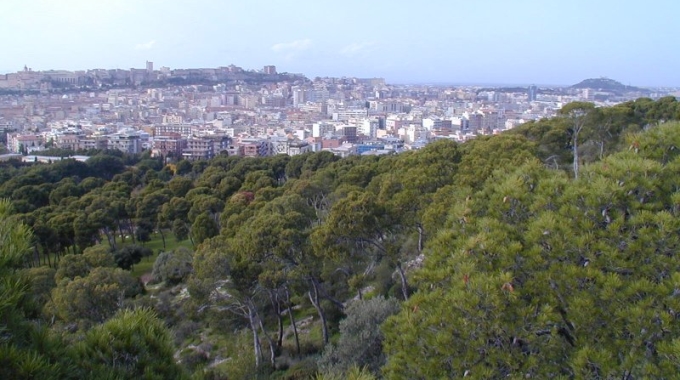 In the southern part of the city we find the Park of Monte Urpinu, one of the most beautiful green areas in the city center, is located 98 meters above the sea level. Inside the park you can walk or run through the tree-lined streets that come to the top. The park is also equipped with a playground for children: swings, slides, trains, rides and even a small bar where cool off.
Walking along the paths that line the hill or through the park, you arrive at the Belvedere, a natural terrace from which you can enjoy a picturesque view of the city: the Sella del Diavolo, the port, Molentargius pond and the St. Michael's Castle.
You can admire many species of plants and shrubs, including: the Aleppo pine, the Willow, the Oleander, Juniper, Olivo, the Hackberry, the Judas tree, and plants like Narcissus or viburnum. Among the animal species, we find the Mallard, the greylag goose, the common frog, the peacock or the moorhen, the sparrow, the robin, the great tit, the redstart, goldfinches, blackbirds, kestrels, white wagtail, the greenfinch, the serin, the turtledove, the reversal.