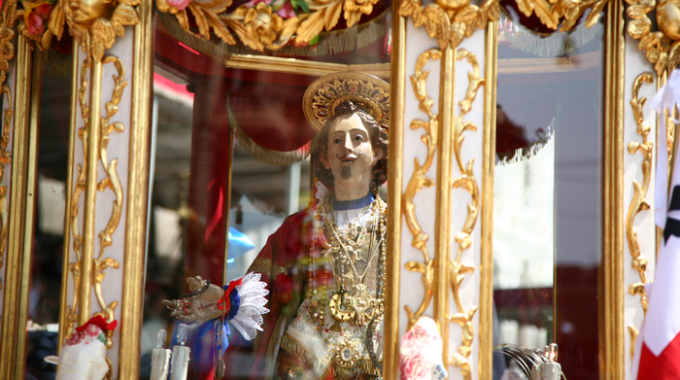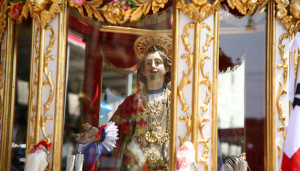 An intense moment of devotion, faith, culture and centuries-old traditions that come together in a procession that has no equal.
Sant'Efisio, born in a town in Asia Minor, lived at the time of the Emperor Diocletian in the third century. A.D.
Very young began a military career and sent to Italy to counter the spread of Christianity, tradition has it that he converted following the extraordinary vision of a shining cross in the sky which is subsequently etched in the palm of the hand and hearing the voice of Christ who He reproached for his bloody mission.
Arrived in Sardinia, while his soldiers were fighting the barbarians, Sant'Efisio converted to Christianity and became a defender, disobeying Diocletian's orders which he commanded the martyrdom which took place on January 15, 303 A.D. in the prison of Nora.
The ritual originates from a rating of 1652 the Municipality of Cagliari, now kept in the Historical Archives, in which invoked the intercession of Saint Efisio to end the plague and we will endeavor to celebrate every year and perpetually a feast.
Since 1657 he is repeated every year with a solemn ceremony, the Feast of Saint Efisio, the pilgrimage from Cagliari to the place of the martyrdom of the Vow and the dissolution rites wanted by the Municipality of Cagliari.
Every 1st of May, then, the faithful accompany the Holy in this traditional procession, retracing the route that leads from the prison where he was imprisoned at the place of martyrdom in Nora, and then return to his church Stampace May 4 by midnight .